"30 years ago, AUDI AG established its first foreign production site outside Germany in Hungary. Back then, the plan was to set up a production plant with a workforce of some 600 colleagues and a production capacity of 600,000 powertrains per year. Today, Audi Hungaria is the world's largest powertrain manufacturer, with nearly 12,000 colleagues producing up to 1.7 million powertrains and 170,000 cars every year. In addition, world-class technical development, exclusive bespoke body part manufacturing and competence-based services complete our portfolio of activities. Building on the expertise and experience gained over the past 30 years, our company will continue to be a key player and driving force in the new era of the automotive industry," said Alfons Dintner, Chairman of the Board of the Management of Audi Hungaria.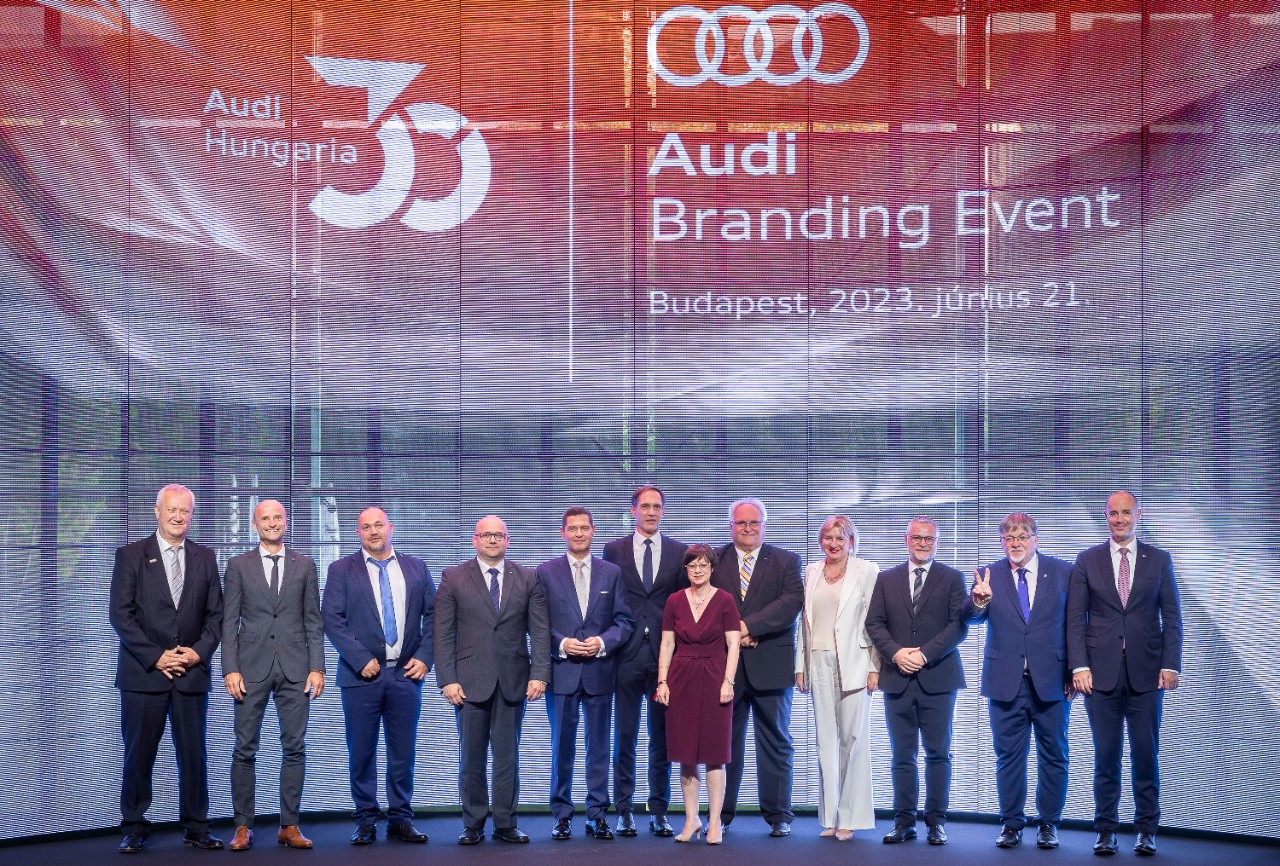 Audi Hungaria is among the companies with the highest turnover and is the largest exporter in Hungary, accounting for 8 percent of the country's total GDP. Since 2020, the company has been carbon neutral in its balance sheet, thanks, in part, to the use of geothermal thermal energy and Europe's largest rooftop solar farm located on the factory's premises. Audi Hungaria will take further steps to reduce its ecological footprint in the future, with a particular focus on the circular economy and reducing energy consumption. For example, it envisages the introduction of direct air capture (DAC) technologies, which filter carbon dioxide directly from the air.
With nearly 12,000 colleagues, Audi Hungaria is one of the largest employers in the country and also the most attractive one in Hungary. The company has been awarded the Family Friendly Workplace certificate for its modern working environment, as well as the atypical and flexible forms of employment and unique benefits packages it offers.
Building on its 30 years of experience and expertise, the company is looking to the future with confidence: the powertrain and vehicle production portfolio will soon be expanded with new products. Series production of the PPE (Premium Platform Electric) electric drives will start this year, followed by the next electric drive, the MEBeco (Modularer E-Antriebs-Baukasten), in 2025. In addition, a new brand is also about to be introduced to vehicle production, for which preparations have already been completed. Next year, the first CUPRA Terramar from Győr will roll off the production line. The company is also focusing on expanding the service portfolio of AUDI HUNGARIA AHEAD Kft., a wholly owned subsidiary founded earlier this year, which provides high-quality services to the entire Volkswagen Group, primarily in the areas of procurement, IT and finance.