The Family Friendly Workplace certificate is awarded to companies on the basis of a strict set of criteria, including atypical forms of employment, employee benefits, organizational services, family support, company events and community building, and support for physical and mental health. The certificate is valid for two years, after which the criteria will be reviewed by Family Friendly Hungary Centre.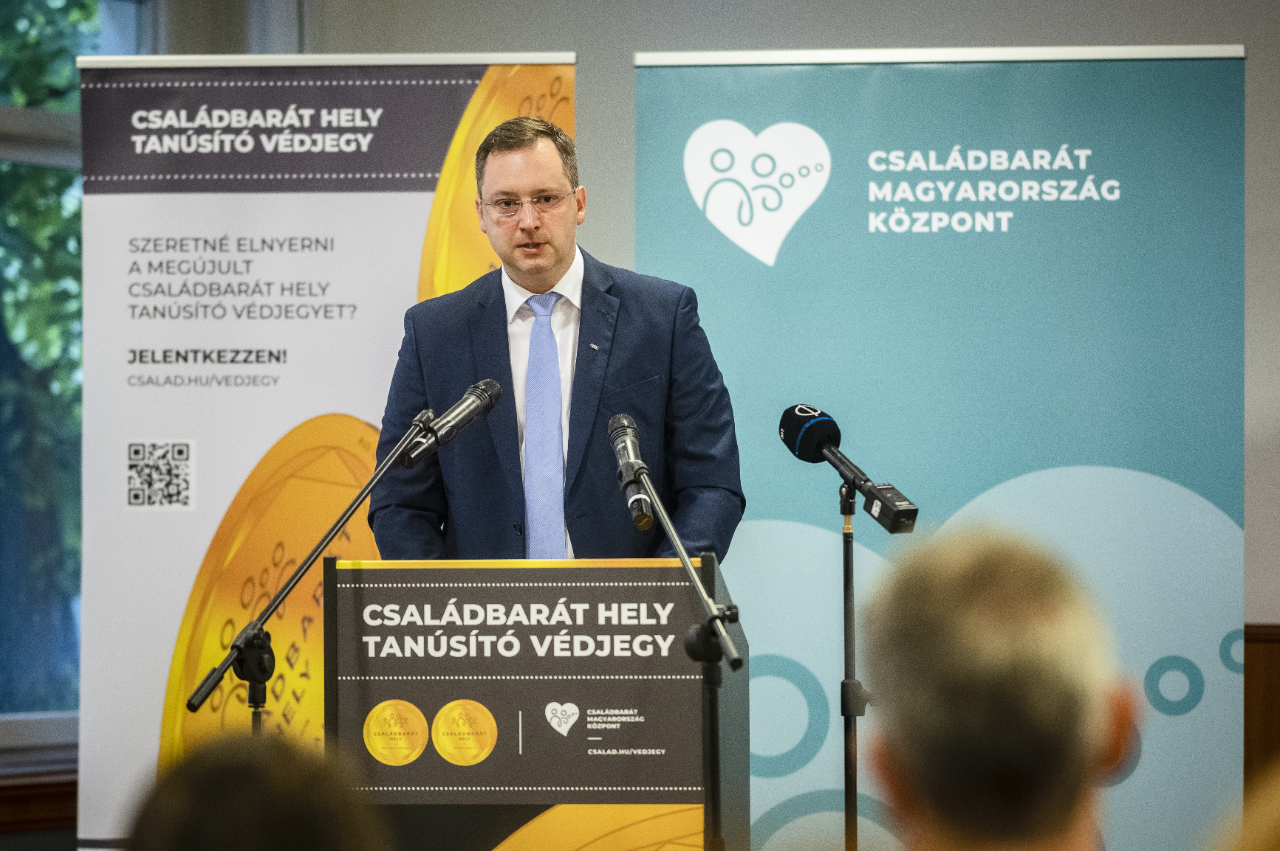 "This certificate is an honor for our company and confirms Audi Hungaria's family friendly approach. Since its foundation, our company has strived to support our employees in all life situations as much as possible, and at the same time to provide an opportunity to maintain work-life balance. In addition to physical health preservation, our mental health program - I am proud to say - offers individual, psychoeducational and knowledge-sharing based elements in a unique way. Audi Hungaria's diverse network connects not only our competencies and human networks, but also our willingness to help and take responsibility both regionally and internationally. I am proud that we can now officially move forward from the milestones of our HR strategy as a Family Friendly Workplace," said Kinga Németh, Member of the Board of Management of Audi Hungaria responsible for Human Resources and Organization.
Since its foundation in 1993, Audi Hungaria has been an important player in the development of the Hungarian economy and the city of Győr. The company is now one of the largest employers in the country, offering long‑term career opportunities and job security to nearly 12,000 colleagues, and helping hundreds of trainees to start their careers. Audi Hungaria regularly organizes corporate events to build community, such as the Cooking Day or the Social Day for volunteers. The company supports the work-life balance of its colleagues with opportunities to work from home, alternative forms of employment and a free mental health program. Audi Hungaria's multi-pillar benefits package for employees and their families, carefully designed and featuring the most popular elements, is one of the most attractive in the Hungarian labor market, including voluntary pension and health insurance fund contributions.
Social responsibility and support for local cultural and sports events is a matter of course for Audi Hungaria to further improve the quality of life in the region. Audi Hungaria is looking to the future, thus it places great emphasis on the education and high-quality training of the next generation, including the dual vocational training program that has been operating successfully for two decades and the dual higher education program launched jointly with Széchenyi István University.